Access Unlocked Terry Jones who is known on the Dallas, Texas music scene as PiKaHsso is considered a legend. From singing bass in his school choir to attending broadcasting school, PikaHsso's sound has stood the test of time.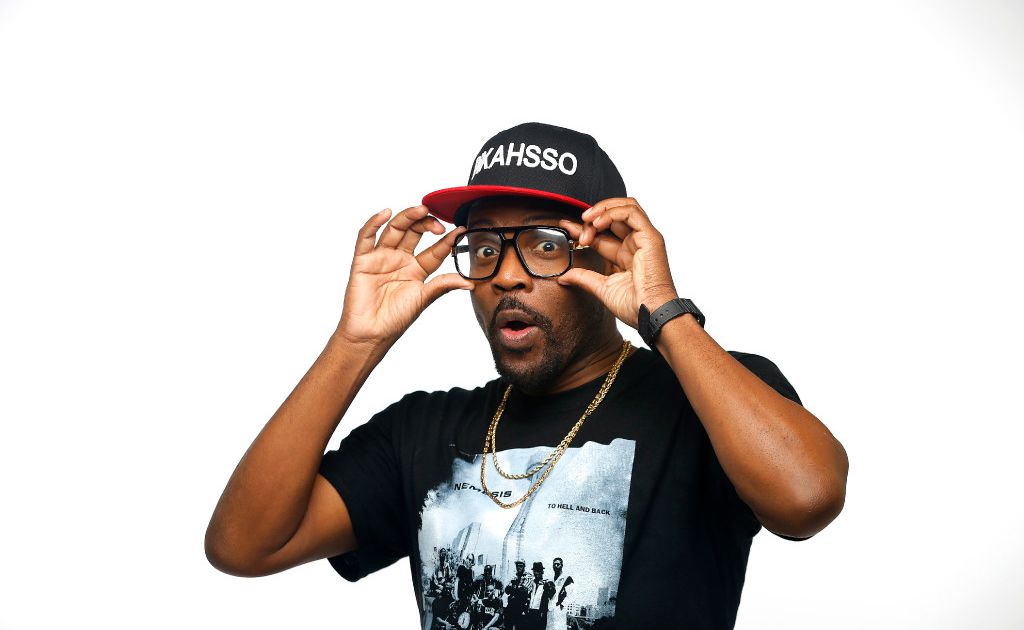 PikaHsso further gained notoriety by creating the Dallas Maverick's 2006 playoff song "Roudy, Loud, and Proud" with his then group PPT. The video for the hit was shot at the American Airlines Center, and announced by Dallas Maverick's owner Mark Cuban.
This multi-talented artist along with his close friend Tahiti, co-own the production company WhackPiktures. Under the WhackPiktures brand the two (2) created the YouTube cartoon series Fat Albert N the Hood. Fat Albert N the Hood became a national success and was recognized for its greatness by Tribe Called Quest Member Q-Tip, and The Roots drummer Questlove.
How long have you been in the music industry?
Professionally, I have been in the music business for over thirty (30) years, but I have been doing the hip hop art form since I was a teenager.
How did your career get started?
I fell in love with the hiphop artform as a kid. The love came after my momma Catherine Fahimah Moore (Rest In Peace), stepfather Salaam, my sister and myself took a trip to Washington DC, to hear Imam Warith Deen Muhammad speak. At the event, I ran into a kid who resembled Eddie Murphy, that knew how to beatbox. He and I beatboxed during the conference, and everyone could hear us. That is how it all began.
My professional career was started by two (2) people, Bruce Strickland SR and his son Damion. Bruce had Damion and I on the road doing shows. I even had the opportunity to open up for the legendary D-Nice, at Dallas Fair Park.
One of the accomplishments which was huge for my career, was encouraged by Nannette Lee of the Skip Murphy and The Morning Show Team and my childhood neighbor, for my friend James of Dysphunkshunal and myself, to create and perform the introduction to the Skip Murphy Morning Show.
When Gugu, Zero, Pierre and James added me to Redrumm Recordz, and the label had a distribution deal with Street Pride Private I Mercury Records, my hip hop game catapulted professionally. I would like to thank each one of them for believing in me.
Why do you think people consider you to be a Dallas Legend?
I believe the people consider me to be a Dallas Legend, because of the amount of time and hard work I have done in the city doing hip hop, and the things I have achieved.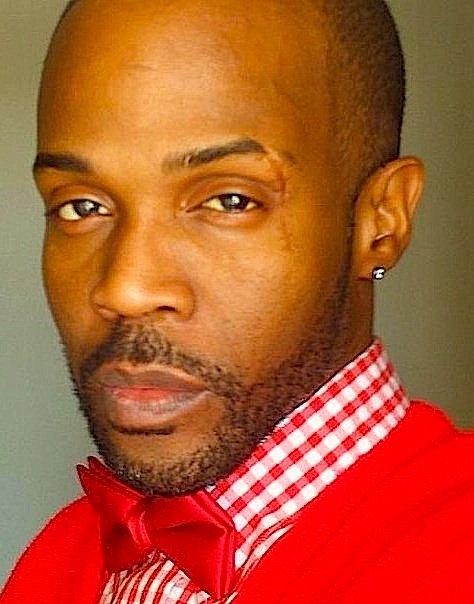 I have toured, been featured on MTV Rapfix, created, and performed the Dallas Mavericks theme song "Roudy, Loud, and Proud." I was also a part of DallasPeeps, Dirty South Block Party Radio Show with Bobo, Black Bookstore, Redrumm Records, and Starvyn Artist Magazine
Why do you believe your music/sound has stood the test of time?
My music has stood the test of time because I am fearless, experimental, and not afraid to go against the grain. My style is not the norm, but is well thought out and entertaining, with a dab of comedy.
What is the Verbadelyck sound?
The Verbadelyck Sound is what is known as Celestial BrainPhunk its high-level artistry, at its finest. Verbadelyck is mixed with a lot of catchy jingles and melodies, that funk the crowd, and make the speakers sneeze.
Tell us about Verbadelyck Records
Verbadelyck Records is a boutique record label and media conglomerate for all of my musical projects. PiKaHsSo, Starvyn Artist, Dysphunkshunal, AwkQuarius, House Rockers and more, are housed under the Verbadelyck brand.
I came up with the name Verbadelyck, because I'm a big fan of School Rock Verb, so I merged it with my favorite funk group of all time Parliament-Funkadelic. That is why you hear me make that high pitched Verbadelyck sound with my mouth. That sound is to let people know I am branding it in your heart, mind, soul, ear, and speaker system.
One day I hope to sign an artist, who has nothing to do with my musical movement.
What advice would you give an up-and-coming artist?
My advice for an up-and-coming artist is to study the greats, be different, treat your fans good, learn everything you can about publishing, make yourself accessible to potential business opportunities, network, and put on a hell of a stage show. Most importantly ignore the nay sayers, and remember bad company corrupts good character.
What projects are you currently working on?
The are several projects that I am working on. The South Dallas Griot album, Timeless Extended Project (EP), and a lot of new avant-garde groundbreaking videos. These videos which are directed by Huey Rawls one of the dopest directors in the Dallas and Fort Worth area, will be released soon. So, keep your eyes tuned and subscribe to my Verbadelyck Records Youtube channel for that.
If you had the opportunity to work with one artist, who would it be and why?
Man, that's a very good question. I would have to say George Clinton and The Parliament Funkadelic Circus, because honestly a lot of my style and funk is inspired by them. I would love to create a new Maggot Brain, a new Atomic Dog, and something big and musically monolithic that would shift the culture with them and him. I don't think the world could handle all that creativity. I hope that I am speaking it into existence, by mentioning this on your platform. GOD, I hope you hear me.
What are some of your most memorable moments in the industry?
Some of my most memorable moments include when going to Washington DC with my mother, stepfather, and sister, becoming a MC as a teenager, doing the PPT (PiKaHsSo, Picnictyme, Tahiti) Dallas Mavericks Theme Song, interviewing all the icons in Starvyn Artist Magazine, being officially a part of the The D.O.C. Cypher, touring the United States with Gugu, James and Kabaal, doing The Skip Murphy Morning Show introduction, being on the front cover of Quick / Dallas Morning News, having my picture on the side of Dart buses rolling around Dallas, putting out one of the first black independent films "Thugz," working with super producers Beatnerd Hub (Rest In Peace), DJ Snake of Nemesis, Cho The Golden Child, Dee The Beetmaker, S1 aka Symbolyc One and Picnictyme, and performing at the American Airlines center in front of all those people was definitely a memorable moment.
After being in the industry for so long, is there anything you regret doing?
Yes, I love having regrets. Regrets create accountability. I wish that I had my business affairs in order, more like publishing when I was younger. I wish I would not have allowed some many people to eat off me, while I received nothing but props. Compliments don't pay bills. I regret not being a little more aggressive, in the presence of people who could have changed my life. A quiet mouth, doesn't get fed. I regret not praying more and losing my footing, on what my momma instilled in me as a child. I regret not putting my mental health first and allowing myself to let people pour from a cup that was empty.
Follow PiKaHsso on IG @Pikahsso
Interview by: Kaye TheTruth